We are in the business of building foundations.
Since 1890 we have been insuring the world. Not just to protect life but to help live it confidently. And confidence comes from strong foundations, that allow us to grow, improve, thrive, have faith and never lose hope.
Every day we give our best to build these foundations. Helping to prepare people for the unknown, for adventures, for life – and everything it has to offer.

So get ready to jump in.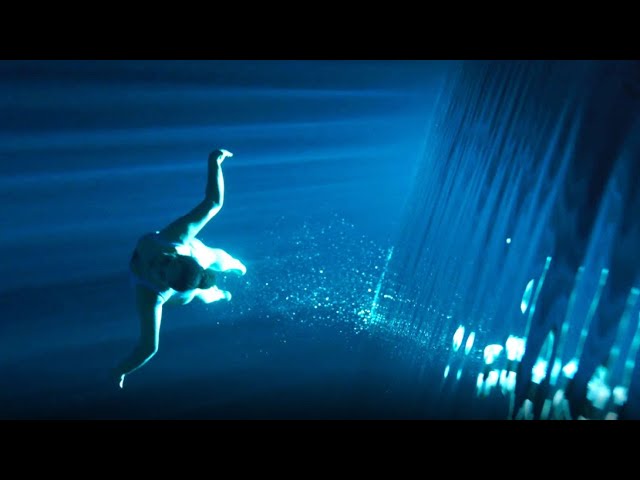 Our cast tells their stories

Without the stories of Dillon, Andrea and Karl this project wouldn't be complete. They didn't just inspire us with their love for water, and how it's impacted their lives. But we also learned from their lessons of courage, dedication and confidence. They were nothing less than the foundation of our film.
Enjoy their stories (and your goosebumps).
Dillon
Being in the water helped him to regain his sovereignty and gave him the confidence that there are no problems that cannot be overcome.

"Your hardship today might be what makes you stronger tomorrow."
1:00 min.
 
Andrea
In her academic career she never wanted to sit in an office, she loves to do the field work – under water. Because every time down there she sees something different, worth to be preserved.
"We need to look after what we have."
1:01 min.
 
Karl
Surrounded by water is the most confident feeling for him. Even after quitting his career in sports he still wants to get better and better being him.
"It's ok to fail. That shapes to keep going."
1:00 min.
 
Made from stable foundations
Without purpose nothing matters. Ours is to secure the future. For millions of people all over the world we work hard to secure their lives and make them ready for their adventures.
We promise confidence in tomorrow, because we deeply belief that people progress in life when they don't brace themselves for the worst but prepare for the best.
And to fulfill this promise we follow three simple yet meaningful principles in everything we do.
We are well prepared.
Talk is cheap. We do practice what we preach and prepared a collection of our initiatives and activations. Discover how we bring our words to life and dive into iconic moves, game changers of confidence and campaigns around the globe.
All made to make the world ready.
Sustainability is an every day's task
As world's leading insurer responsibility runs in our veins. Not just for the health and wealth of our customers and business partners, but for the whole planet. Because we are doing business around the globe and it's our job to see what is coming. To prepare people for a livable, beneficial, exciting future. And to remove everything that gets in its way.
So for us sustainability is not a declared goal or a nice label we want to achieve. It's something we act on every day.
In large and small.
Alone we are a drop, but together we are an ocean. That's why we build partnerships with organizations that share our values and embrace new ideas and technologies that have a positive impact on the world. So we partner with traditional sports and cultural institutions as well as organizations that have one thing in mind above all:

A better tomorrow.